GTO+: Instructional videos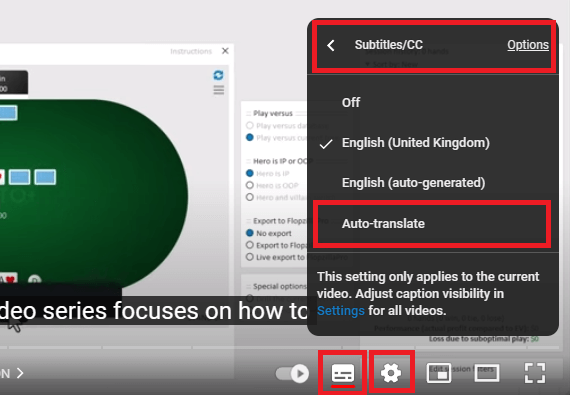 Welcome to our instructional videos!
Scroll down for a list of the available videos, and a summary of their contents.
Subtitles and languages
All of our videos have subtitles. To activate subtitles, click on the "subtitle" icon in the lower right of the YouTube video. If you want to use a different language, then click on the "Options" icon. Select "Subtitles", "Auto-translate", and select your own language.
VIDEO 1: Introduction (11 minutes)
VIDEO 2: Tree navigator and analysis system (15 minutes)
VIDEO 3: Turn/river reports, locking+editing solutions, play against the solution (12 minutes)
VIDEO 4: Tree builder and editor (16 minutes)
VIDEO 5: Databases and aggregate reports (13 minutes)
VIDEO 6: Preflop menu and predefs (9 minutes)
VIDEO 7: Customization of statistics (7 minutes)